Durgapuja 2023: This festive season, immerse yourself in the beauty of traditional craftsmanship with our stunning collection of Jamdani, Handloom, and Khadi Cotton products. We're delighted to bring you a special offer that makes your celebrations even more memorable.
🎉 Offer Details: 🎉
Get a spectacular 40% discount on our handpicked range of Jamdani, Handloom, and Khadi Cotton products.
Enjoy the convenience of free shipping, ensuring your favorite items reach your doorstep with ease.
Our exquisite collection features sarees, kurtas, and more, all carefully crafted to add elegance to your Durgapuja celebrations. These pieces are not just clothing; they are reflections of tradition, artistry, and timeless style.
Don't miss this opportunity to elevate your festive wardrobe while saving big. Whether you're attending pujas, gatherings, or simply embracing the spirit of the season, our Durgapuja Special Offer ensures you do it in style.
Hurry, this limited-time offer won't last long! Visit Craftmart at www.craftmart.in or call us at 7001442014 to explore our collection and make the most of this incredible deal. Make this Durgapuja 2023 truly special with Craftmart.
🌺 Wishing you a blessed and joyous Durgapuja! 🌺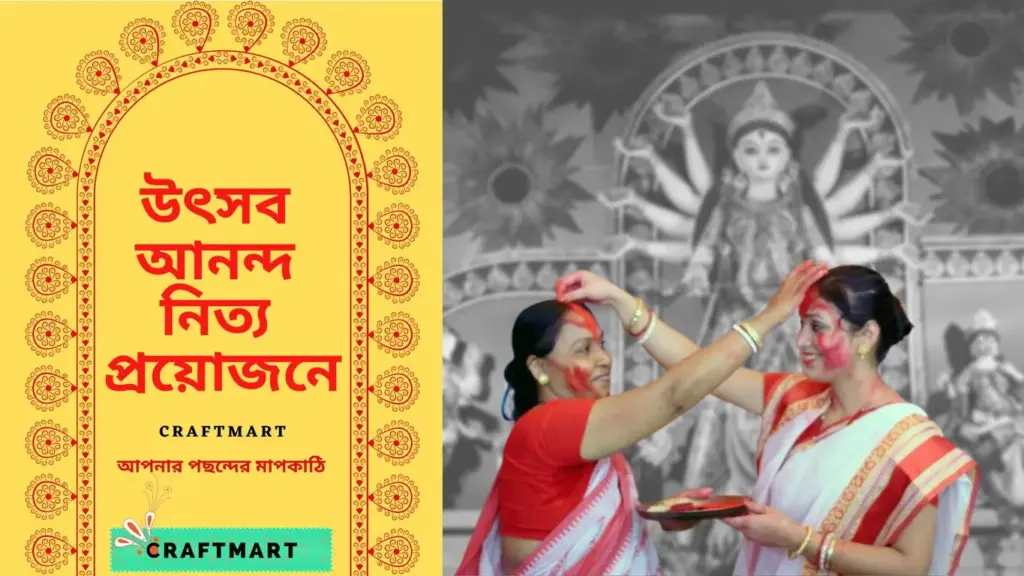 #Durgapuja2023 #SpecialOffer #FestiveCelebration #TraditionalCraftsmanship